Thank you very much to everyone who participated! It's been a long and tedious process, but we managed to get to it!

(((o(*゚▽゚*)o)))
Now without further ado the winner of this raffle is.........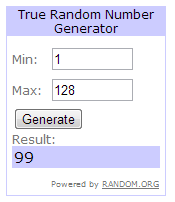 The mascot of the event will now belong to #99 RishuMisu
Congratulations!
Dayrili or Ehwhaaa will contact you shortly to give you your prize and discuss some details!